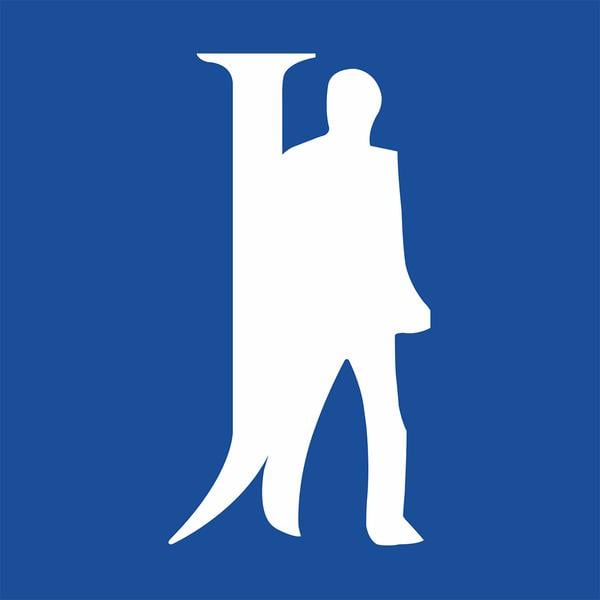 Job Summary
The candidate is responsible for the implementation of daily operations, aligned with the goals and company's strategies while making sure that all performance plans and growth strategies are implemented. The candidate will help to execute long-term and short-term plans and directives by implementing judgment, vision, management, and leadership.
Minimum Qualification:

Degree

Experience Level:

Mid level

Experience Length:

3 years
Job Description/Requirements
Responsibilities:
Direct management of all Head of Locations and Head of department

Supervises day-to-day operation in transport and depot management
Ensure a 100% fleet activeness
Actualization of fleet availability target as set by clients
Actualization of safety target as set by clients
Actualization of Budget and Target for Revenue and Expense as agreed with the MD and CFO
Coordination of Accident recovery and other Crisis mgt for all location
Coordination of weekly Operational Meetings and presenting a position to the MD after each meeting
Coordinate staff performances/ Appraisal & counseling processes
Review Location Request from Location heads and Approve
Liaise with CFO for prompt Disbursement of funds approved
Participate in the Staff Selection and Recruitment exercise
Represent the company in Clients operational meetings- presenter
Liaise with clients' mgt team for operational enhancement and issue resolution
Represent the company in industry and other external meetings
Approves Operational staff Leave
Operational working visits across locations
Weekly and Monthly Documented updates of operations and subsequent review with the Management team
Consequence management of operational staff- Sanctions
Drives Business expansion and growth- expansion and new contracts
Actualization of company goals, mission, and vision with actionable business strategies
Spot checks on drivers and units to ensure JDs are being adhered to
Carry out other responsibilities assigned by the CEO/MD, management, or board
Key Performace Indicators:
Drive Organizational Vision, Mission, and Values:
Articulate organizational strategic priorities, directions, and plans
Documentation:
Ensure that weekly & monthly update operations are documented
Operations Performance:
Ensures all agreed standards by the Board are met (80% and above)
Number of Projection Targets Met:
Ensures at least 85% of targets are met weekly
Client Satisfaction:
Drive > 90% client satisfaction by consistently liaising with the Head of locations, Chief Safety manager, and HCM on SOPs implementation
Quality Assurance:
Ensure that company assets are top quality to deliver seamless process on client deliverables at all times in accordance with the company's quality policies (80% Achievement of JOZA corporate objectives as set by the company management)
Cost and Budget Control:
>90% Regular control of the company's performance and finances in accordance with the budgets approved
Accident Recovery and Crisis Management:
Proactively and swiftly action on accident recovery and crisis engaged within 24hrs
Business Growth and Expansion:
Drive significant business growth with an increase of 65% and above and attain new leads for expansion
Tracking Efficiency:
Improve the efficiency of tracking units by 87% on the company's vehicular movements of client's products
Risk Analysis and Management:
Identify and attain >90% reduction of risks incurred on the OTD of client's products
Adherence to Process (Operations Process):
100% adherence to the policy and procedures of operations in the company
Business Impact Analysis:
Determine the number of business processes that are threatened by a potential disruption. Also, identify recovery time objectives (RTOs) and recovery point objectives (RPOs) for critical functions
Safety Management:
Ensure 100% compliance on safety and  Operations as regards harsh braking, harsh acceleration, over-speeding variation, and HOS-engine ignition period by managing and orientating drivers
Consequence Management:
Direct and always drive appropriate sanctions on erring staff/drivers as approved by the policy of consequence management 
Implementations of Policies:
Ensure 100% of company policies and legal guidelines are well communicated all the way from the top down in the company and that they are followed at all times.
Project On-Time Completion Percentage:
Ensure > 99% of the project is done on time within the agreed time frame
Stakeholder Management:
Consistently liaise with clients on the improvement of delivery output for the business
Employee Satisfaction/ Loyalty:
Ensure >90% of staff and drivers' overall happiness and sense of contentment at work.
Monthly Reconciliation of All Projected Trips:
Monthly report to the MD/CEO, management
Preparation of Quarterly Management Report:
Quarterly report to the Managing Director, management
Skills and Competencies:
Proven experience in Chief Operating Office or relevant role
Demonstrable competency in strategic planning and business development
Working knowledge of data analysis and performance/operation metrics
Possesses requisite experience in Haulage operations, Logistics frameworks, Financial management, Marketing -Business Development, Customer Service, Legal Compliance and Operations
Financial reporting capabilities including budgeting and cash flow management
Strong general IT infrastructure knowledge
Logistics operations industry knowledge
Working knowledge of IT/Business infrastructure and MS Office
Outstanding organizational and leadership abilities
Excellent interpersonal and public speaking skills
Aptitude in decision-making and problem-solving
Team Building
Cultural Awareness
Results-driven
Integrity and Honesty
Conflict Management
Business Continuity Management
Business Environment Analysis
Strong Partnering network
Strong influence and negotiating skills
Requirements:
Minimum of academic qualification of a bachelor's degree in Logistics, Accounting, Finance, Business Administration, Economics, or a related numerate discipline.
M.Sc. /MBA is a plus
Minimum of 3-5 years relevant working experience with at least five (5) of those years spent in a senior management role

Results-proven track record of exceeding goals and a bottom-line orientation; evidence of the ability to consistently make good decisions through a combination of analysis, wisdom, experience, and judgment; high level of business acumen including successful P&L management; the ability to balance the delivery of programs against the realities of a budget; and problem-solving,  project management, and creative resourcefulness.

Capacity Building – the ability to effectively build organization and staff capacity, developing a top-notch workforce and the processes that ensure the organization runs smoothly.
Experience in strategic management, vision, and agility with an ability to think strategically, anticipate future consequences and trends, and incorporate them into the organizational plan.
Good analytic, report writing, and problem-solving skills
Good understanding of business processes
Good understanding of Governance, risk, and control

Important Safety Tips
Do not make any payment without confirming with the Jobberman Customer Support Team.
If you think this advert is not genuine, please report it via the Report Job link below.
Report Job