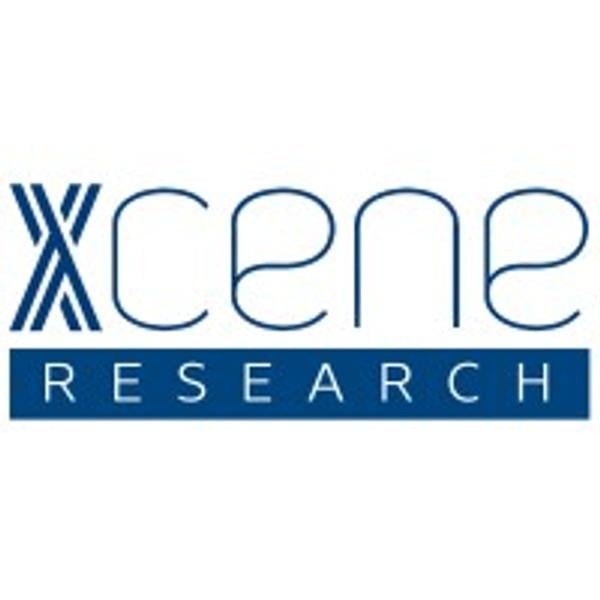 Job Summary
The Laboratory Quality Assurance Lead is to provide insights, analyses and support in the promotion and assessment of compliance with regulatory standards, guidelines, and operating procedures to support laboratory quality management within the region. Also, the QA Lab provides direction in support of audit and inspection programs, and the Laboratory quality management system
Minimum Qualification:

Degree

Experience Level:

Senior level

Experience Length:

5 years
Job Description/Requirements
Responsibilities:
Quality Assurance and Operations:
Define administrative requirements - mandatory recordkeeping, data evaluation, and internal audits to monitor adherence to Standard Operating Procedures (SOPs)
Implement and maintain the quality assurance program to measure, assess and improve the quality of laboratory services.
Monitor internal Quality Assurance and Quality Control activities; assure documentation and quality assessment of laboratory functions.
Act as GLP (Good Laboratory Practice) expert/consultant and provide expertise, support, and/or respond to questions from laboratory staff on GLP/QA questions.
Provide support with interpretation of regulatory guidelines.
Perform routine reviews to ensure quality of laboratory data, reporting and documentation.
Assist the Laboratory Information System (LIS) Administrator in ensuring that the LIS meets data quality requirements.
Review quality systems for general compliance with SOPs and certification/compliance requirements
Update quality systems when necessary, working with lab management to address issues of non-compliance and to identify and implement necessary improvements.
Analyze, interpret, and ensure compliance with national standards, guidelines, regulations, and laws pertaining to clinical laboratory quality management and safety.
Work with staff to document regulatory compliance and use data collection tools to assess compliance with regulatory and accrediting agency standards.
Assist with monitoring and coordinating documentation for proficiency testing programs.
Assist with meeting clients' needs, including disseminating relevant information and conducting periodic site visits with clients.
Assist the laboratory supervisor, lead, and director as needed.
Quality documents (QDs):
Support the implementation of a practical, user-friendly, compliant laboratory Quality Management System
Establish SOPs for each step of the laboratory testing process, ranging from specimen handling to instrument performance validation.
Support the overall life-cycle management of Quality, Laboratory, and Analytical QDs (development or liaison with authors, review, release, roll-out, triggering of update/revision, retirement)
Support development of QDs for the Laboratory QA function.
Review all other departmental QDs for compliance with regulations, company policies, other QDs.
Ensure availability of current QDs to all laboratory staff on an electronic platform.
Provide controlled copies to external parties.
Support gap analyses of processes.
Support process improvement and QD optimization activities.
Training:
Support company approach for staff training by providing or coordinating training (e.g., GLP, QA, Risk Management, QDs, GCP).
Support maintenance of system to ensure availability of clinical staff training records (CVs, JDs, training logs & records).
Audits/quality control
Conduct regular walkthroughs of departments.
Actively lead or assist activities in the areas of Internal Quality Audits, CAPA (Corrective and Preventive Actions), Production support, Quality Management Reviews, and Quality Audits.
Creation of an Audit Plan in collaboration with management and departmental heads.
Support management of out-sourced audit activities, including liaison with auditee and contracted auditors, review of draft audit reports.
Liaise with auditee for the completion of a Corrective/Preventive Action Plan (CAPA plan) and oversee follow-up and timely close-out of CAPA.
Specify corrective actions, documentation, and the persons responsible for carrying out corrective actions when problems are identified.
Feed information into the tracking tool to be able to provide trends on audits and audit findings.
Serve as liaison to other regulatory bodies and audit groups.
Review final reports associated with validations and analytical test methods.
Ensure compliance with local, state, and federal accrediting and regulatory organizations.
Provide QA oversight of QC laboratory operations including exception reporting, investigations and corrective or preventative actions and associated projects.
Provide QA oversight of QC activities related to environmental and critical utility monitoring.
Perform QA assessment of QC-driven change controls and support related actions, including changes associated with the Laboratory Information Management System (LIMS).
Lead or assist with identifying non-conformances with requirements, provide suitable recommendations and facilitate ongoing quality improvements using risk-based methodology while maintaining compliance with applicable study protocols, Quality System Regulations and or ISO standards where applicable.
Document quality assurance activities and create audit reports, make recommendations for improvement. Inspections (or external audits)
Support inspection preparation activities and may be called upon to remain with inspector(s) during inspection.
Provide support to develop and feedback on the inspection CAPA.
Feed information into the tracking tool for trends on audits and audit findings.
Participate as requested in the response team for audits and inspections by health authorities.
Assist in conducting vendor audits and work with vendors and production support personnel in eliminating problems via root cause analysis techniques, to ensure that product quality continuously improves.
Risk management
Follow and maintain the system for deviation identification, investigation, root cause analysis, CAPA, tracking, and close-out.
Support laboratory staff to implement the deviation process.
Support Risk Management Plans for laboratory activities.
Support risk management and risk mitigation activities.
Monitor and evaluate activities and identify risk areas through application and integration of Lean management practices.
Ensure escalation to Laboratory manager of major or critical quality issues or risks.
Participate in regular management meetings to discuss QA/GLP issues and align/harmonize approach.
Safety
Serve as Laboratory Safety Officer, providing guidance and direction to ensure that overall safety and security standards are followed and amended in response to federal and state regulations, audits, or other directives.
Maintain documentation and assist with implementation of staff education, including safety and security, follow-up of incident reports/corrective action reports, and quality assurance.
Coordinate and lead quarterly Laboratory Safety Committee meetings with designated staff, ensuring that safety issues are discussed and addressed properly.
Conduct safety audits.
Requirements:
Minimum academic qualification of a Bachelor's degree (or equivalent) level of qualification in Life Science, Pharmaceutical Science or related field or equivalent combination of education and experience
5 years of experience.
Expertise in quality management with demonstrated ability to effectively manage multiple projects and people.
Encouraged to have a working knowledge of Good Laboratory Practice
Experience in laboratory safety, regulatory compliance, and project management.
Quality Improvement and Lean and/or Six Sigma training.
Proactive problem-solving abilities and follow-through.
Self-motivated to maintain expertise in quality and GLP requirements and guidance to ensure that laboratory operations remain compliant with GLP and other global regulatory guidelines or laws.
Sharp attention to details
Willingness to work with multiple supervisors in a matrix environment and to value the importance of teamwork.
Ability to understand, apply, and explain concepts.
Ability to work professionally with highly confidential information.
Ability to lead and manage multiple responsibilities.
Ability to learn and apply Lean and/or Six Sigma management practices.
Knowledge of laboratory operations and workflows including pre-analytic, analytic, and post-analytic phases of testing.
Knowledge of and the ability to effectively utilize Laboratory Information Management Systems (LIMS).
Ability to work safely in the presence of human specimens including blood, urine, and other clinical samples, body fluids or tissues.
Remuneration: NGN 250,000
Important Safety Tips
Do not make any payment without confirming with the Jobberman Customer Support Team.
If you think this advert is not genuine, please report it via the Report Job link below.
Report Job