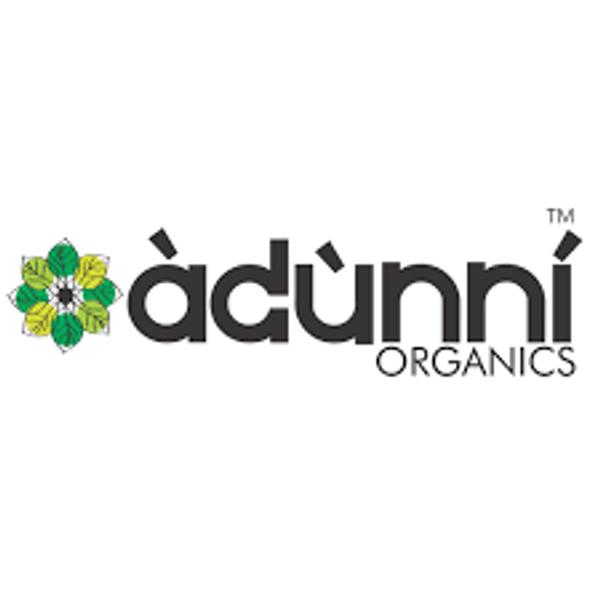 Industry
Retail, Fashion & FMCG
Adunni Organics
Industry
Retail, Fashion & FMCG
About Adunni Organics
Adunni Organics is a line of natural skin care products made in Lagos Nigeria with a mission to provide excellent body care products made with high quality natural and organic ingredients that give visible and sustainable results without side effects.The reason behind this is that we want to do our bit in reducing the disturbing levels of chemical exposure which are going unchecked all around us as a result of our busy lifestyles, it is easier to just pick something off the shelf without really thinking about the things inside it and their long term effects on our well being.Our entirely handmade natural beauty products are biodegradable, minimally packaged, and do not contain synthetic petroleum products, FD&C dyes, parabens, phthalates, sodium lauryl or laureth sulfates, antibacterial triclosan, TEA, or other harmful chemicals which are proven to cause/aggravate all manner of adverse skin, hair and health conditions.Our natural soaps, balms, scrubs and body butters are all handmade in small batches using absolutely no chemical enhancers, which means that the goodness of the natural ingredients are preserved for you as much as possible. Each one contains all or some of nutrient rich Olive Oil, Shea Butter, Cocoa Butter, Coconut Oil, Palm Oil, Palm Kernel Oil, Mango Butter, Rapeseed Oil or Castor Oil.We also add responsibly made and organic botanicals, fragrant organic spices, purifying earth clays, and tropical butters for their exceptional skin care benefits. Finally, we scent our aromatic soaps with only pure Essential and Natural Scent Oils extracted from plants…Fresh clean natural skincare products in Nigeria; soaps, butters and balms, to cleanse and nourish your skin and hair making it smooth, soft and supple, the way nature intended.
Company Information
Head Quarters
4 Makinde Street, Lagos
Stay Updated
Join our newsletter and get the latest job listings and career insights delivered straight to your inbox.
We care about the protection of your data. Read our privacy policy.